The Longreach Show Society would like to acknowledge and thank the Longreach Regional Council for their ongoing partnership and sponsorship of the Longreach Show each year. Council makes an extraordinary contribution to the show event and showgrounds facilities - helping our event to succeed and grow. The Longreach Show Society is dedicated to working with Council and maintaining our long term partnership for the benefit of our community.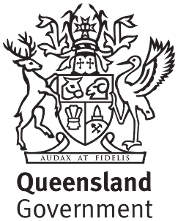 The Longreach Show Society acknowledges the ongoing support of the Queensland Government through the Show Societies Grant Program (SSGP) which helps to make the Longreach Show possible each year.
The Longreach Show Society has already received Drought Support Funding and an Active Clubs Grant which have greatly contributed to our activities.
Furthermore, we were successful in Community Gambling Benefit Funding which has enabled significant infrastructure works, equipment acquisition and funding of activities.