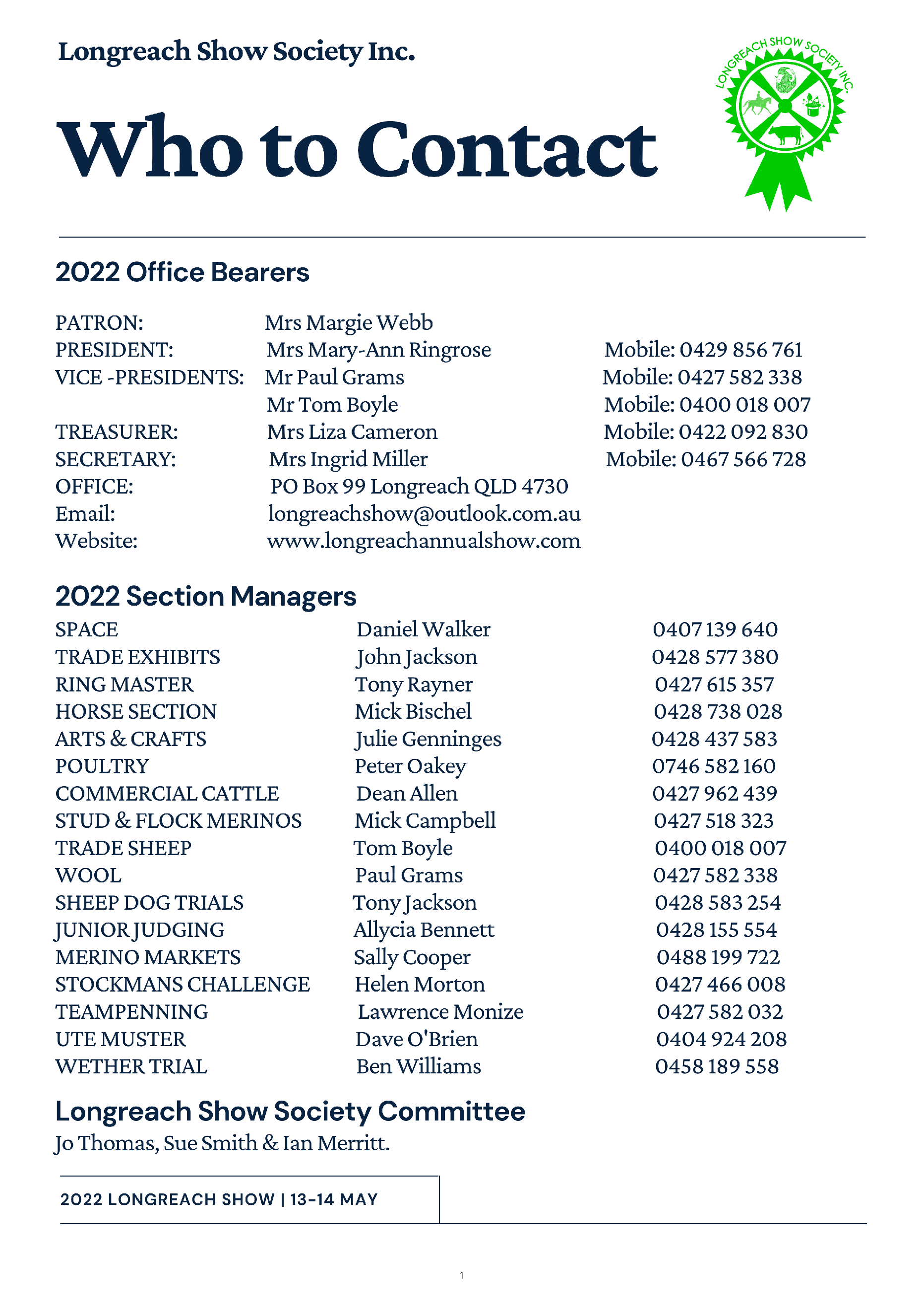 .
History of the Longreach Show Society Inc.
Longreach Show Society was established in 1895 and encompasses the Longreach Regional Council Areas – which includes the townships of Longreach, Ilfracombe, Isisford and Yaraka.
Due to the tradition of competition, our show attracts competitors from far and wide with exhibitors traveling from outside our region to be part of this event. The Longreach Show Society provides a mix of exhibition, competition, festivities, arts and culture, entertainment and information to the Longreach Community and the broader Central West Region. The Longreach Show has been many families' annual traditional outing for generations and as an institution in our community. The show has proven to be remarkably resilient. Over the year's other events have come and gone but the show still manages to stay strong, and this is a credit to our wider community who have dedicated their support to the event for more than 120 years.